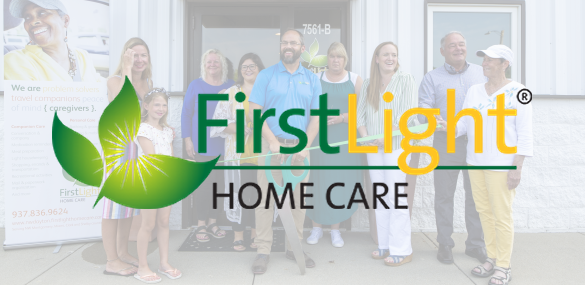 PROJECT INFO
NAME: FirstLight Home Care
FirstLight Home Care
A local home care service dedicated themselves to go above and beyond to become accredited.  We captured the ribbon cutting, produced a series of videos and continue to support them.
About FirstLight Home Care.
FirstLight Home Care of NW Dayton is the perfect place to turn to when you or your loved one needs help at home. With a complete line of innovative home care and caregiver services including companion services as well as personal care services available in Clayton, Englewood, Tipp City, Dayton, and other communities, we can assist senior citizens, new moms, people recovering from surgery, or just about anyone who may need a bit of help to get by. We only employ personnel who are trustworthy and extensively trained, so you can rest assured you are in good hands with any of our Vandalia home care and caregiver service providers.