BUSINESS PHOTOGRAPHY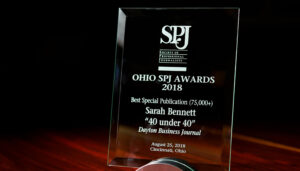 Professional Head Shots
A headshot may be first impression your clients will get representing you and your organization. A quality and professional head shot is a valuable investment for the entire business team. Successful teams often have headshots of every member. You choose your background style and color and each individual session usually takes only 5-15 minute.  We have pricing for large groups as well as special rates for new hires as your team grows. Individuals view and select images for retouching as photos are taken. You have complete control over your final headshot. In addition to your full resolution digital photos, you are provided a copy formatted precisely for LinkedIn and other social media platforms.
Commercial Action Portrait
Show off the skill and talent of your staff with professional "person at work" action photos. Companies often use location action photos to compliment web and print advertising. Careful composition and lighting show your people, product and process at their best.  We remain unobtrusive as we observe and follow company safety procedures throughout the session.
Executive Portraits
Posed executive portraits are often used in testimonial advertising, news stories and website content.  Creative lighting and posing  create a dramatic portrait of the subject on location or in the studio. Executive portraits created to include and compliment the company brand have a professional  impact that will set you apart from the competition.
A Selection of Our Work:
Other Services