Testimonials
Here is what our clients have to say!


"I have worked with the video production team at WeDoVids on several projects and have consistently been impressed by their professionalism and creativity. They recently produced a series of client testimonial videos for my business, and the results were fantastic. The final product was polished and engaging, and it really helped to showcase my company in the best light possible. Additionally, they produced a book trailer for my upcoming book, and the trailer really captured the essence of my work. I am extremely happy with the results and would highly recommend WeDoVids to anyone in need of high-quality video production services."
Lois Elrich, PCC
President, Real Change Business Coaching

"Five Rivers Health Centers has used WeDoVids exclusively for our photography and video work in the last year and we are THRILLED with the results. Brian and Sarah are extremely dedicated and professional, always willing to go to the extra effort to make the final product perfect. They are responsive, easy to work with, happy to listen to our needs and very talented. The videos they have created for us are top-notch and are a perfect representation of our organization and our mission. They go above and beyond on customer service and are extremely focused on providing a fair and reasonable price for non-profits like us. We highly recommend them and are proud to call them partners!"
Kim Bramlage
Marking and Communications Manager

"Sarah and Brian with WeDoVids create magic with every photoshoot or video they create for us. They are very good at capturing the personalities and feelings of our team members when they're at work. I would never hesitate to recommend them to anyone who wants a true professional to create a customized photography or videography experience."
Ken Elrich
Founder & Vice President, Solid Blend Technologies.



We recently worked with Brian Shaffer and his colleague Sarah Bennett to produce a marketing video and still photos on a custom equipment system from our company. They were a pleasure to work with! They were professional and the results were amazing. They showed up on time and delivered fast results. They are very talented and I'd definitely use them again!
Michael Gelm
Account Manager, Becker Engineered Systems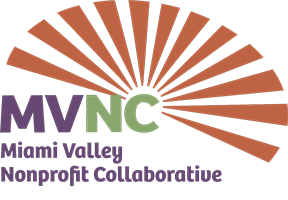 "The Miami Valley Nonprofit Collaborative is so fortunate to have WedoVids as a community partner.  Not only have they done excellent photography and video work for our organization, they are extremely generous to our clients – the nonprofit community – in offering special services such as professional headshots and video production to them.  Sarah and Brian are thorough, responsive, and so fun to work with!  They are passionate about serving and giving back to our community – we are lucky to have them in Dayton! "
Jenny Warner
Executive Director, Miami Valley Nonprofit Collaborative
"Just want you to know we wrapped up the filming earlier this afternoon and felt it went real well and leading us toward a successful video. Both Sarah and Brian were great to work with, helpful with their suggestions and guidance, and made it feel like it was a professional production."
Ron Blake
Regional Sales Manager – Gametime Inc

"WeDoVids did our photo shoot recently with an inexperienced child model for our company marketing flyer.  Brian and Sarah did an amazing job in gaining the child's trust, setting up the right background, understanding what we wanted to convey, and taking photos that are exceptional.  The final product was excellent.  I highly recommend this team for your video or photo work!"
Belinda Kenley
Vice President-Director of Sales & Business Development – Energy Optimizers