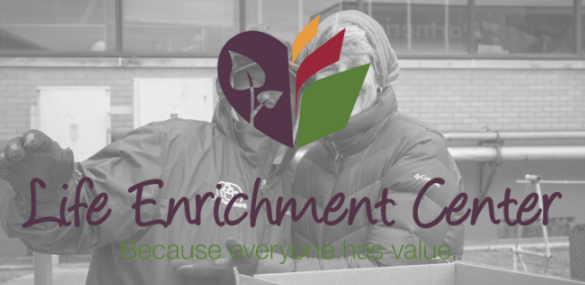 PROJECT INFO
NAME: Life Enrichment Center
Life Enrichment Center
WeDoVids has worked with the Life Enrichment Center since 2018, providing public relations photography as well as fundraising and social media video content.
About The Life Enrichment Center
The Life Enrichment Center is a non-profit organization working to fight the spread of addiction, hunger, and joblessness on the East Side of Dayton. The East Side is one of the most impoverished areas of the city, but we believe it can be transformed once again into a vital, vibrant community. To do that, we've created a program called Pathways to Growth, which enables us to tailor a plan to address the holistic needs of each participant. So that we can offer a full range of services, we've created strong collaborations with key partners, many of which have offices onsite in our facility. Services are provided through a posture of "Exchange Charity," which means that clients are incented to make investments in improving themselves. This concept is core to everything we do. We empower our clients to transform their own lives while also encouraging them to contribute their own unique gifts to their community, because everyone has value.
Life Enrichment Center On WeDoVids
"The LEC has had the privilege of using Sarah Bennett/WeDoVids for the past year for business headshots, stills, program shots and videography for all types of materials we produce. She is responsive, consistent, and delivers a high quality product. Sarah is also warm and personable and puts people at ease in the process!"
Jenny Warner
Assoc Exec Director, Life Enrichment Center
Our Work With The Life Enrichment Center