Guide to Video Production: From Pre-Production to Post-Production
Introduction: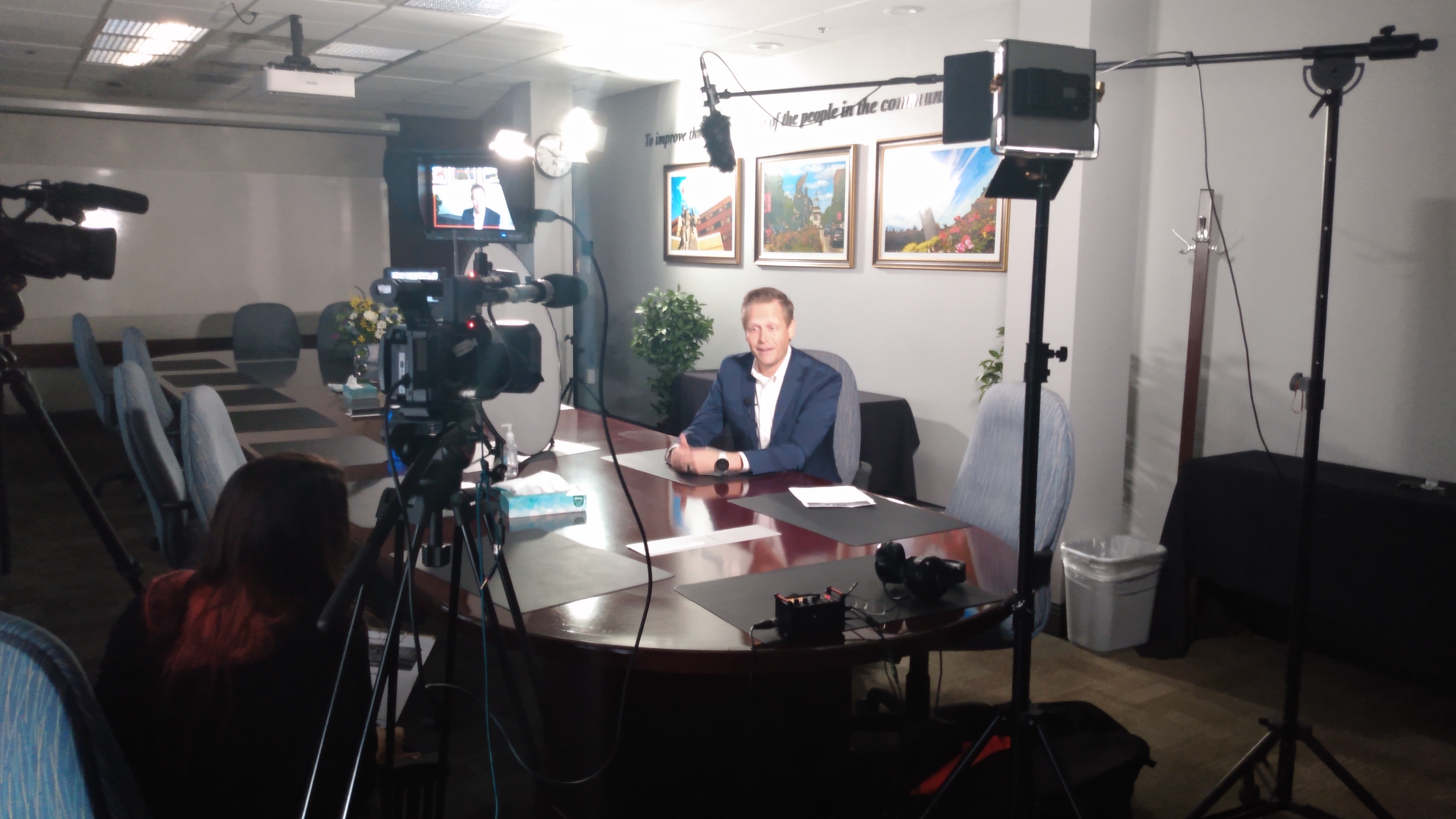 Video production is a multi-step process that involves careful planning, execution, and editing to create compelling visual content. This guide aims to familiarize you with the various stages of video production, including pre-production, production, and post-production. Additionally, it will define common terms used in the industry, ensuring a comprehensive understanding of the video production process.
Pre-Production:
Pre-production is the initial planning phase of video production. It lays the foundation for a successful video shoot and involves several key steps:
Concept Development:
Identify the purpose and goals of the video.

Determine the target audience and key message.

Brainstorm ideas and develop a creative concept.
Scriptwriting:
Write a script that outlines the narration, dialogues, and visuals.

Structure the video, including the beginning, middle, and end.

Ensure the script aligns with the intended message and fits the desired duration.
Storyboarding:
Create visual sketches or illustrations representing each shot or scene.

Arrange the sequence of shots to visualize the flow of the video.

Include camera movements, transitions, and important details.
Location Scouting and Set Design:
Identify suitable shooting locations.

Obtain necessary permissions and permits.

Plan set design, including props, lighting, and aesthetics.
Casting and Talent Selection:
Decide on the roles needed for the video (actors, presenters, etc.).

Conduct auditions or casting sessions.

Select the most suitable talent for each role.
Crew and Equipment:
Assemble a production team, including a director, cinematographer, sound engineer, etc.

Acquire necessary video production equipment (cameras, microphones, lighting, etc.).

Ensure all equipment is in working order.

Configure all equipment to perform it's function in the most optimal means.
Production:
The production phase involves capturing the footage and recording the audio based on the plans made during pre-production:
Setting up:
Prepare the shooting location according to the storyboard.

Set up cameras, lighting, and audio equipment.

Perform camera and sound checks.
Recording:
Follow the script and storyboard to capture the shots.

Direct the talent and guide their performances.

Capture additional footage, such as b-roll (supplementary footage used for visual context).
III. Post-Production:
Post-production is the editing phase, where the footage and audio are crafted into the final video:
Video Editing:
Review all the recorded footage and select the best shots.

Trim, rearrange, and organize the clips to create a cohesive narrative.

Add transitions, effects, and text as necessary.
Audio Editing:
Clean up the audio by removing background noise and adjusting levels.

Add music, sound effects, or voiceovers.

Ensure the audio is synchronized with the video.
Color Correction and Grading:
Adjust the colors, brightness, and contrast of the footage.

Apply a consistent look and mood to the video.

Enhance the visual appeal and overall quality.
Graphics and Titles:
Incorporate graphics, animations, and titles.

Add lower thirds (text overlays) to identify individuals or provide additional information.

Integrate branding elements if required.