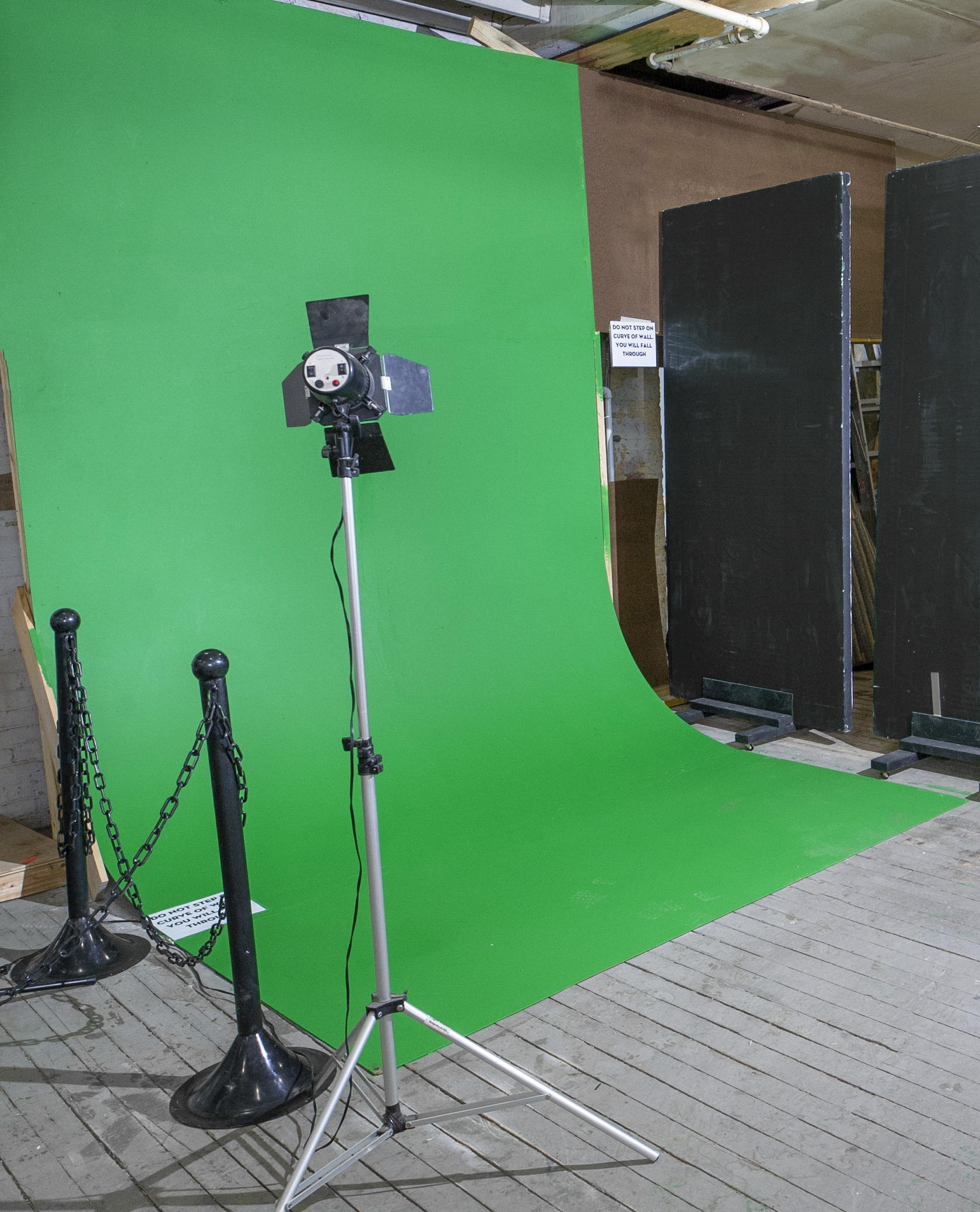 Chroma Key?
Green screen technology has become a popular tool for businesses looking to create high-quality video content. In this blog post, we will explore the benefits of using a green screen for your business videos.
A green screen, also known as chroma key, can be used in video production to allow for greater flexibility and creativity in post-production. With a green screen, you can easily remove the green background and replace it with any desired video or image, making it possible to create scenes and transitions that would otherwise be difficult or impossible to achieve. This can help you create a more engaging and professional-looking video for your business, and can also make it easier to communicate your message effectively.
Some reasons greenscreen work might be right for your production include:
1. Increased Flexibility: Using a green screen allows you to easily change the background of your video. This means you can create a professional-looking video anywhere, even if the location is not ideal for filming. This increased flexibility makes it easier to create a wide range of content, from product demos to interviews and more.
2. Improved Production Quality: A green screen provides a clean, controlled environment for filming, which helps to reduce the amount of unwanted background noise and improve the overall quality of your video. This allows you to create videos that look and sound professional, even if you're working with limited resources.
3. Cost-Effective: Using a green screen is often more cost-effective than shooting in a real location. You don't have to worry about travel expenses, equipment rentals, or other costs associated with filming on location. Plus, you can create multiple videos with the same green screen setup, making it an investment that will pay off in the long run.
4. Easy to Edit: With a green screen, you can easily add special effects, graphics, and other elements to your video. This makes it easier to create dynamic, engaging content that will grab your audience's attention. You can also add text or images to enhance the visual appeal of your video.
5. Consistent Branding: Using a green screen for your business videos helps to ensure that your brand remains consistent across all of your content. By having control over the background, you can easily create videos that match your brand's style and colors.
Conclusion
In conclusion, using a green screen for your business videos offers many benefits, from increased flexibility and improved production quality to cost-effectiveness and easy editing. If you're looking to create professional-looking videos for your business, consider incorporating a green screen into your production process. Additionally, WeDoVids offers a full studio rental package that includes an 8ft by 10ft green screen (soon to be 16ft), making it even easier for businesses to create high-quality video content.
This is just another tool in your tool-chest to help you ensure that your business videos are of the highest quality and reflect your brand in the best possible way.
Have a look at a video that is advertising our livestreaming services that we created using our greenscreen: