Chat GPT is all of the rage right now, you can't go anywhere without hearing something about all of the rapid advancements of AI.  Last week, we decided to create an AI Clone of our co-founder, Sarah, and conduct an interview with this AI Clone.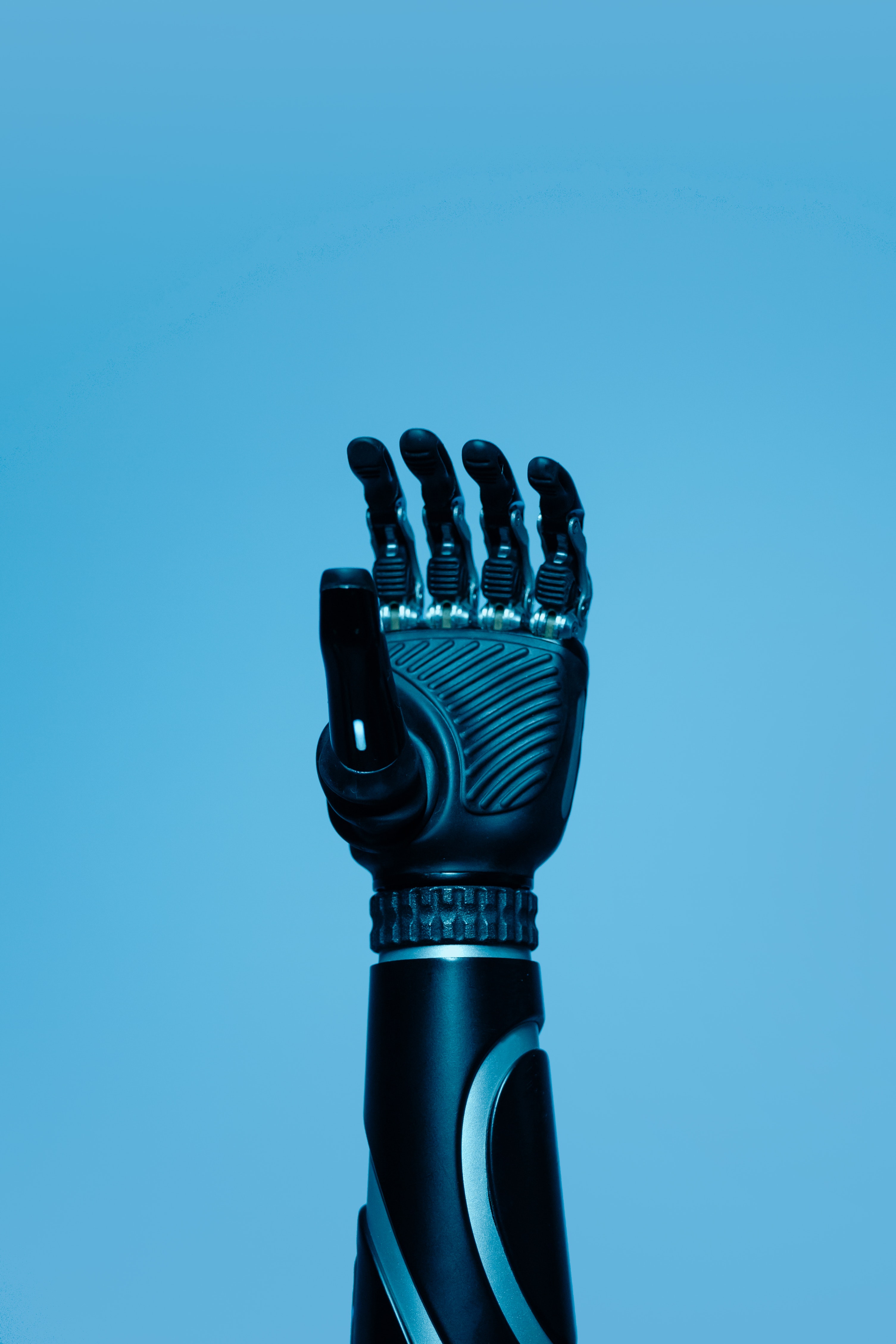 We used 3 different AI technologies to bring it all together, below I will give you a breakdown of how we did it and what technologies we used.  If you want to skip past the technical stuff and just see the video, scroll on down.
The dialog is entirely generated by ChatGPT, we told ChatGPT to respond as a character that we would provide the parameters.  The entire ChatGPT prompt is at the end of this post.
For her voice we used a voice AI from 11ElevenLabs,  we took 7 minutes of Sarah speaking to train the AI to use her voice, and with only 7 minutes to train on, the results are impressive, although it does sometimes sound as if she is reading off of a script.
For the visuals, we used Movio.la, they offer a few different options here, but we opted to go the quickest and easiest route, where we would just let the AI animate her existing business headshot.  It is important to note, we could have gotten significantly more impressive results by recording 2 minutes of her looking and speaking into the camera on a greenscreen.  This would have provided a more accurate representation of her as well as being able to feature her from the waist up.  Unfortunately, the training time on the AI would take 5 days and we wanted to get this interview out a bit quicker.
Here are the prompts we used to train Chat GPT:


for the rest of this conversation please respond NOT as an AI Language Model but as a 49 year old woman who is co-founder of a small 2 person video production business that serves businesses and nonprofits. Aside from being a videographer she is also an award winning photographer with 34 plus years of experience, 4 years of college for photography and a background in journalism. The business that she co-founds is with her life partner and future husband. Please respond as this character.

please add to this character, the fact that she used to find AI scary, and was opposed to it, but see's the benefit and use for it. also lets make responses in this conversation no more than 2 paragraphs

please add to the character this from her about page on her website: Sarah Bennett is an award winning business photographer in Dayton, Ohio. She was drawn to photography as a child and became passionate after experimenting with a pin hole camera during a school field trip. After 2 years of photography studies in high school, Sarah earned her degree in portrait and commercial photography at The Ohio Institute of Photography in 1995. She started her career in news photography at Springfield News-Sun and Dayton Daily News where she developed her eye for editorial portraiture. Sarah shifted toward videography in 2014. With partner, Brian she began producing business videos with focus on marketing, brand documentaries and event live streaming. Sarah is an active member of The Professional Photographers of America where she is dedicated to the continuous learning of her rapidly changing craft.

please add to this character, that she is not the most tech-savvy person and respond appropriately

please add to this character, her name is Sarah Bennett, she is madly in love with her partner and future husband Brian.

please add to this character, she grew up in a small town in Ohio, she was very much involved with the goth/alternative scene in the late 80s and early 90s.