The Production Of Your Video Is Done, Now What?
Your business has just completed a high-quality marketing video, but now what? Just having a video doesn't necessarily mean it will reach and engage your target audience. Here are some ways you can use your finished video to achieve your marketing goals and drive results for your business.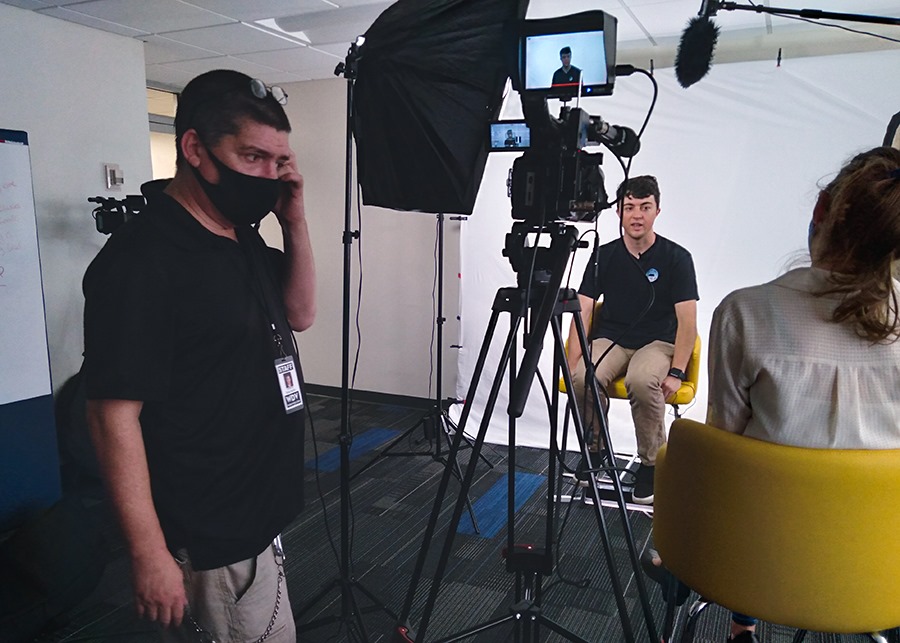 Post it on your Website
Make sure your video is the first thing your visitors see when they land on your website. Adding the video to the homepage, or a dedicated landing page, will give visitors a clear and impactful introduction to your business. This can help increase time on site, improve engagement, and drive conversions.

Share it on Social Media
Social media platforms are a great way to reach a large and targeted audience. Share your video on platforms like Facebook, Instagram, and Twitter to reach your followers and beyond. Consider using paid advertising options to reach even more people.

Use it in Email Marketing
Include your video in your email marketing campaigns to engage your subscribers and drive conversions. Make sure to add a call-to-action (CTA) in your email to encourage subscribers to take action, such as visiting your website or making a purchase.

Embed it in Blog Posts
Use your video to complement related blog posts on your website. Adding the video to blog posts can help keep visitors engaged, improve the overall user experience, and increase the time spent on your site.

Share it at Trade Shows and Events
If your business participates in trade shows or events, make sure to use your video to showcase your products or services. You can display the video on a loop on a big screen, or as part of a presentation, to attract attention and make a lasting impression.

Repurpose the Content
Finally, consider repurposing the content from your video into other forms of content marketing, such as infographics, ebooks, or blog posts. This can help you maximize the impact of your investment and reach new audiences.

Let us Connect You With One of Our Marketing Partners
We work with a handful of trusted marketing companies right here in the Miami Valley, we would love to connect you with them to further the reach of your message and your business.
In conclusion, your finished marketing video is a valuable asset that can help you achieve your marketing goals and drive results for your business. By using it in a variety of ways, you can reach a large and targeted audience and make a lasting impression. With the right strategy, your video can help you achieve your business objectives and grow your brand.